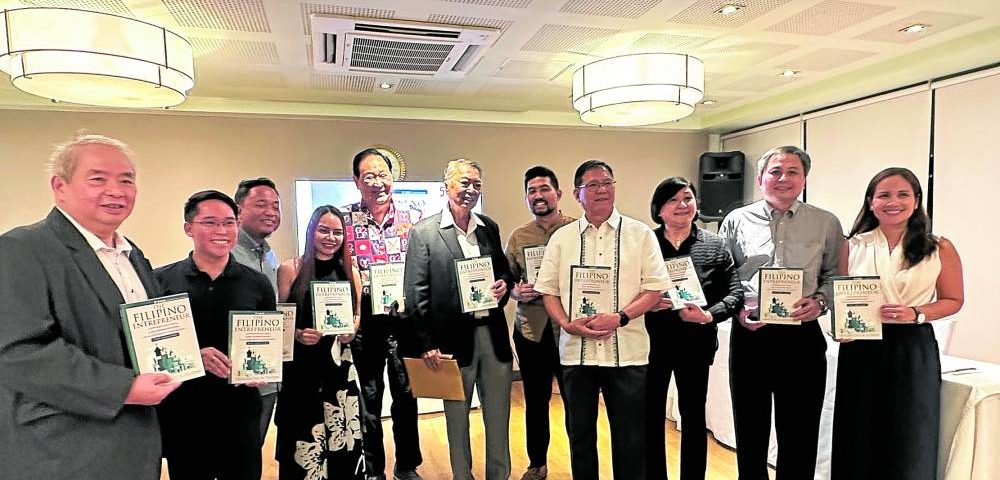 Wanna be an entrepreneur? Here's a Pinoy-centric playbook
Wanna be an entrepreneur? Here's a Pinoy-centric playbook | via Inquirer.net | Some people were born to be entrepreneurs. Whether forced by circumstances or influenced by their parents, they didn't need any prodding to get into and thrive in the business world.
There are also children of successful entrepreneurs who are able to dramatically grow the empire they inherited. Others were born into money but failed at making new money because they didn't pick up the right kind of values and practical training, a.k.a the "spoiled child" syndrome.
Then there are the people who have innate or acquired skills like chefs, fashion designers and creatives who are able to build their own business and become their own boss.
Retired professionals with long management experience and industry expertise—some call them "silver entrepreneurs"—also have a good chance of succeeding. They have accumulated enough assets and connections to fund their own venture and do not have to beg banks and external investors to take a chance on them.
The last kind of entrepreneur is the franchise specialist. It could be a franchisee who doesn't want to take the off-beaten path and instead prefers a business prototype that already works, or the franchiser who has developed a viable business model and is now fast-tracking growth by convincing others to replicate this model.
Retired banker Deogracias "Sonny" Vistan talks about these and more in his new book "The Filipino Entrepreneur: Strategies and Opportunities in a Growth Economy."
Vistan wrote this book, which was published by Anvil, because he sees the need for a college textbook on entrepreneurship "using a Philippine rather than a US setting." He wants to contribute to the country by offering an informative reading material that could be useful to Pinoy entrepreneurs, especially those who are still learning the ropes or just planning to set up a business.
The author knows well what he is talking about. He spent 34 years of his life as a banker and, at the peak of his career, became president of big financial institutions like Land Bank of the Philippines, Solid Bank (acquired by Metrobank) and Equitable PCIBank (acquired by BDO Unibank). He was president of Bankers Association of the Philippines during one of the most tumultuous periods in the history of banking, the 1997 East Asian financial crisis.
He is a product of business schools here and abroad. He obtained his Master of Business Administration (MBA) from Wharton School of the University of Pennsylvania. In college, he attended De La Salle University where he majored in business administration.
Furthermore, he became a silver entrepreneur himself. After retiring from banking in 2002, he teamed up with friends to venture into the ice cream business, Creamline, setting up a factory in Clark, Pampanga. He managed this venture for 10 years. In 2015, as Creamline attained "reasonably profitable" operations, they sold it to local business conglomerate Rebisco. This is Vistan's second book. In 2020, he also authored "The Business of Banking: Structure and Profitability; Risks and Control."
SME-focused
As the new book talks about really basic stuff, Vistan says it is more suitable for Filipino college than MBA students. As the book is written in layman's language, it is also something that nonbusiness students can appreciate.
However, the book is neither focused on the very small mom-and-pop business enterprises nor the mega corporations in this part of the world.
"Many issues that are present in a medium-scale enterprise are not usually found in small-scale ventures. For instance, a micro enterprise is not likely to have a personnel or human resources head," he says in the introduction.
He adds, "The focus of this book on entrepreneurship will be on medium-scale business entities established by one or several entrepreneurs with large enough scale to provide the learning values on the many issues, opportunities and risks that the entrepreneur faces to make the business a viable entity that can generate a fair return to the investor[s]."
Vistan is referring to enterprises with paid-up capital of between P10 million and P100 million, at least 20 to about 200 employees and sales volume of P50 million to P300 million in the first year or two years of operations.
The book has two parts. The first part tackles entrepreneurial principles that make up the learning points for the students/readers to understand and appreciate typical issues and how to address them. It talks about the strategies and risks. In chapter three, for instance, he lists 10 "best" Philippine and global brands, logos, taglines and slogans.
"Sometimes the brand is not enough," he says, adding that taglines and slogans are necessary to make the brand more identifiable. Five of his favorite Philippine taglines were announced during the recent book launch at the Manila Golf and Country Club in Makati City.
Without saying whose brand they were, his guests were able to correctly identify each one of his favorites: "We find ways" (BDO) "Nakakasiguro gamot ay laging bago" (Mercury Drug), "Sarap to the bones" (Max's Fried Chicken), "The power of convergence" (PLDT) and "Tamis anghang" (UFC banana catsup). The book contains a longer list, including a separate list on what, for him, are the best global taglines and slogans.
15 case studies
The second part of the book talks about true-to-life cases of Filipino entrepreneurs in 15 different industries—who all had to deal with growth opportunities and business risks—that provide meaningful insights into the effectiveness of how these entrepreneurs had responded to those challenges.
The business that Vistan had set up, Creamline Dairy Corp., was among those discussed. The venture started in 2005 with an ice cream plant in Clark, Pampanga, catering to the lower-end segment. Their goal was to offer an affordable product that sari-sari stores could carry. They provided small freezers to the stores free of charge. Part of the sales strategy was to recruit dealers to cover target areas.
The book talks about the ups and downs of these businesses. And when talking about the downs, Vistan doesn't sugarcoat. At the end of each case, he prepares a set of questions for class or group case discussion.
Aside from Creamline, the 14 other companies/entrepreneurs featured in the book are:
Glass Haven Hotel, an ultra luxury hotel and spa operator in Tagaytay founded by Manuel Torres, a real estate professional who eventually put up his own real estate business;
Valiant Equipment Sales Corp., a successful industrial equipment importer established more than 60 years ago;
Villamer Development Property Inc., built by a former management professional who previously managed office building construction projects of financial institutions;
Jaguar and other sports cars distribution business of Wellington Soong, a born serial entrepreneur, who helped manage his family's taxi fleet even when he was still in college;
Cocoliscous and CocoBody virgin coconut oil (VCO), a company that sells VCO for health and skin care.
Teleworks Ph, a business process outsourcing firm founded by a registered nurse who shifted career when she could no longer support her child because of the low pay;
 Racks Prime Ribs, a restaurant chain that had expanded too fast too soon;
RDF Livestock Farms, an integrated poultry and swine business operator founded by an expert in veterinary science;
GrowSari Corp., a marketing intermediary between manufacturers and suppliers of fast-moving consumer good (FMCG) products and the ubiquitous sari sari stores;
Go Mart Convenience Store (At the request of the entrepreneur, the name of the franchise has been disguised), one of the major convenience store players;
Kenneth Cobonpue: a Cebu-based furniture exporter who is well known in global markets;
Eight Media Online Solutions, founded by a twenty-something man with very little capital, it operates as an advertising agency specializing in social media advertising;
 Messy Bessy, a company producing house cleaning materials, founded by an entrepreneurship with a social mission: to help out of school youths get a job; and,
The Tao Corp. of entrepreneur Julio Sy Jr., the guy who had brought in and marketed Kopiko to become the largest selling coffee brand in the country. He has since given that up and instead put together some 20 companies engaged in restaurant operations (e.g. One World Kitchen, Saw Saw and One World Deli), health and wellness, FMCG products and motorcycles and organic seeds for rice and corn.
Vistan's dedication note pays tribute to Filipino entrepreneurs.
He says, "May our nation continue to appreciate the difference they make in the lives of many Filipino."
Tags In