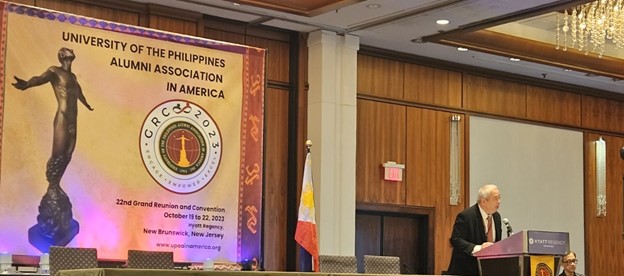 RDF on Food Security
Food security became a hot topic during the pandemic and it was a major concern for RDF Feed, Livestock & Foods, Inc. Because of restrictions in mobility, the food supply chain of RDF was severely affected. Some of its restaurants in Pampanga and NCR had to close permanently. RDF's Fresh Options Meatshop, however, continued operating during the pandemic, being an essential business. To make products more accessible to customers, the company set up kiosks of Fresh Options in various subdivisions and residential areas, and distributed about 5,000 meal packs to various hospitals and over 15,000 kilos of fresh chicken to frontliners and households in Pampanga and Tarlac. For stranded students of UPLB, the company donated 500 packs of cooked products of Fresh Options.
Food security exists when all people, at all times, have physical, social and economic access to sufficient, safe and nutritious food that meets the dietary needs and food preferences for an active and healthy lifestyle (Committee on World Food Security, 2009).
Business World Online on July 14, 2023 released a UN Report that 50.9M Filipinos had limited access to food in 2022.
But even before the pandemic happened, the percentage of Filipino households that experienced food insecurity rose from 33.9% in 2015 to 56% in 2018 based on Household Food Insecurity Access Scale.
In general, some of the challenges or threats to food security are: (1) increasing population growth, (2) rising prices, (3) declining household income, (4) limited land for agriculture, and (5) food losses.
These threats are all present In the Philippines, but many would say that the main culprit is the lack of productivity of our agricultural sector.   The government's policies on trade protection and subsidy more than improving productivity and competitiveness have been cited as reasons.
According to a study in 2022 by the Philippine Institute for Development Studies, investing in new technologies is key to modernizing the country's livestock, poultry and dairy industries.   Investment must focus on production and process improvements, including technology equipment, animal inventory and manpower capacity development in order to make the agriculture industry more competitive.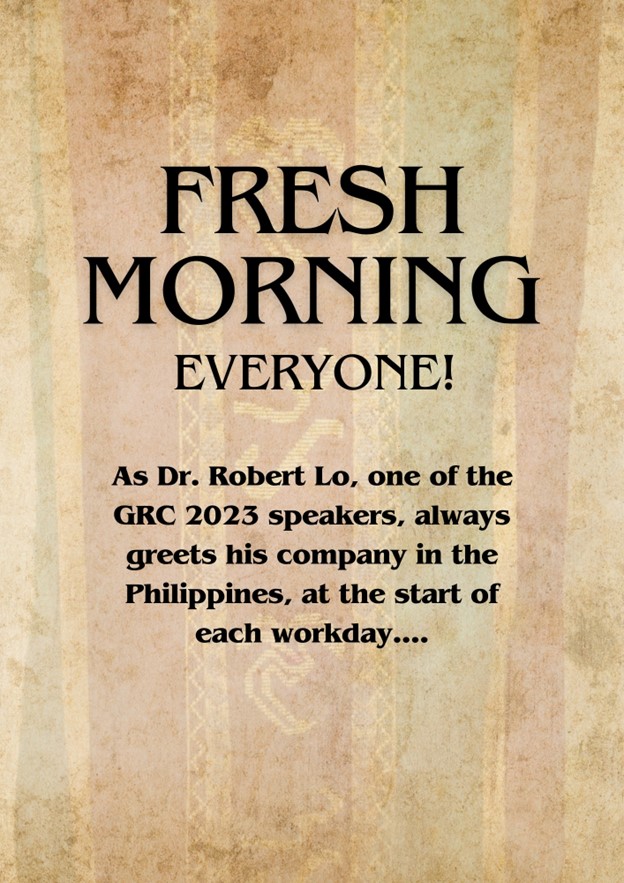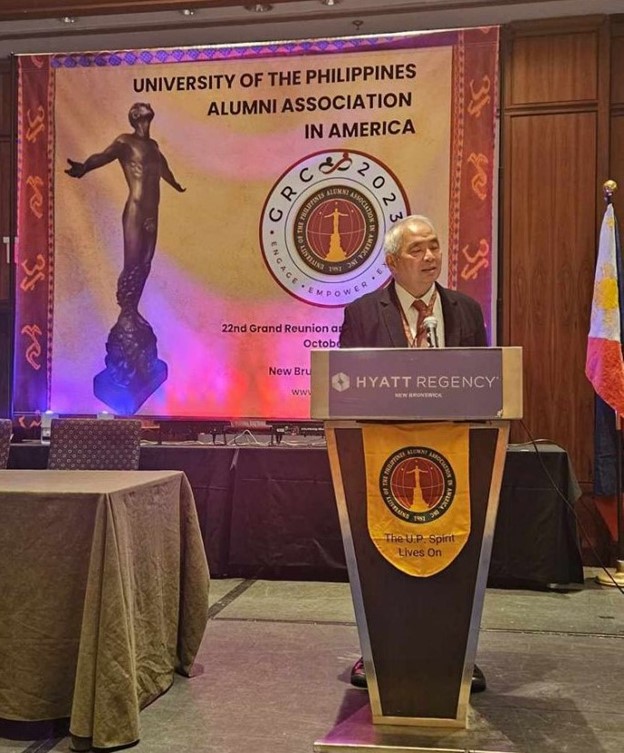 In his presentation at the Grand Reunion and Convention of the UP Alumni Association in America on October 21, 2023, RDF Founder and CEO Dr. Robert H. Lo discussed four strategies on how his company is able to contribute to food sufficiency in the communities where it operates.
Investing in Technology and Data Science
RDF is an early adopter of technology and it invests in modern technologies.
For its hog business, the company makes use of modern technologies in production such as the multi-site system, smart climate-controlled housing, 3-week batch program for pig flow, artificial insemination and biogas. RDF has a nucleus breeder farm in Tarlac that helps facilitate genetic improvements in its current sow herd. For faster disease diagnosis and management, RDF owns an in-house diagnostic laboratory that has modern equipment for real time RT-PCR test. RT-PCR stands for Reverse Transcription Polymerase Chain Reaction, which is considered to be a gold standard for diagnosing viral diseases, like African Swine Fever or ASF.
RDF's poultry operation, on the other hand, has adopted a new approach in brooding by elevating the energy level of feeds instead of using artificial heaters.  Its customized cage system for housing resulted in a more efficient manure collection and helped control fly infestation, thus, getting rid of possible nuisances to the community.
As RDF continues to build more farms, the company saw the need to have a bigger storage for corn as this macro ingredient accounts for 50% of swine and poultry feeds. This silo ensures that corn are stored properly  and cost is managed efficiently. The facility also helps in the control of African swine fever by providing longer downtime to deactivate the virus.
Focusing on product innovations
For his chain of meat shops, research and development is key to finding new and better products.
The company has set up an e- commerce platform, making online ordering easy and convenient, and providing a great experience for our customers.
Dr. Lo is hopeful that his company will be AI-ready to help gather and collect data faster and easier, analyze consumer behavior and spot trends. All these will help the company offer more innovative products that will cater to the ever-changing needs of its customers.
Customer satisfaction is always a top priority. Value-added meat products of Fresh Options are preferred by the buying public because they are made from high grade quality fresh meats.
Pursuing New Food Businesses
Aside from growing hogs and chickens, meat retailing and manufacturing, RDF will continue to pursue new business activities that relate to food production. The company has already embarked on horticulture (focusing on vegetables), aquaculture of lobster and catfish, apiculture or honey production, and fungiculture or mushroom farming.
Another project that RDF will roll out soon is meat canning. "We are excited to bring our products outside of Luzon, to expand our reach in the Philippines, and outside of the country," said Dr. Lo.
Implementing Quality Processes
As proof of the company's commitment to quality, RDF's triple A slaughterhouse and meat-cutting plant have passed the Food Safety System Certification (FSSC  2200 v.5) for two consecutive years in 2022 and 2023.
In 2022, RDF signed up a memorandum of agreement with UPLB to be the host training establishment for the internship program of the College of Agriculture and Food Science, which aims to enhance work competencies and competitiveness of students. The internship program will expose students to real-life work experiences so when they graduate from the university, they will be better prepared and empowered to lead the country in helping achieve food security.
Furthermore, RDF has remained competitive and sustainable because of its Environmental, Social and Governance practices that have benefited the community, employees and customers.
All of its facilities and processes are in accordance with animal welfare, waste management, sanitation and other government laws.  As proof, RDF farms are certified and accredited by the BAI for Animal Welfare and Good Animal Husbandry Practice (GAHP). These farms have met the strictest requirements for animal welfare and food safety throughout the whole supply chain. To ensure that health and safety of workers are properly protected, these certifications also affirm that production methods employed by RDF do not pose any health concerns to the community or harm the environment.
In his closing statement, Dr. Lo said that the company's forward vertical integration has made his business become more efficient and sustainable.  RDF celebrated its 35th anniversary on October 15.
Dr. Lo ended his presentation with a short video of RDF Pledge of Quality.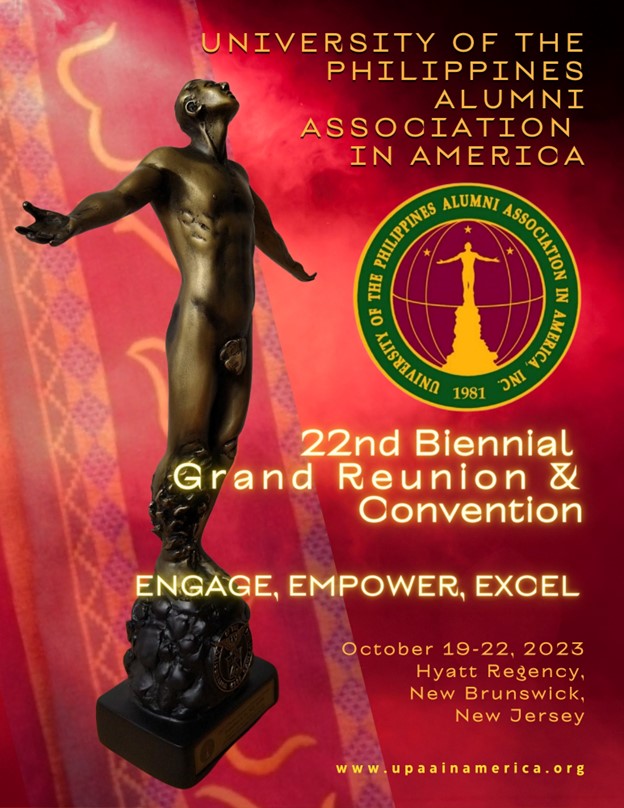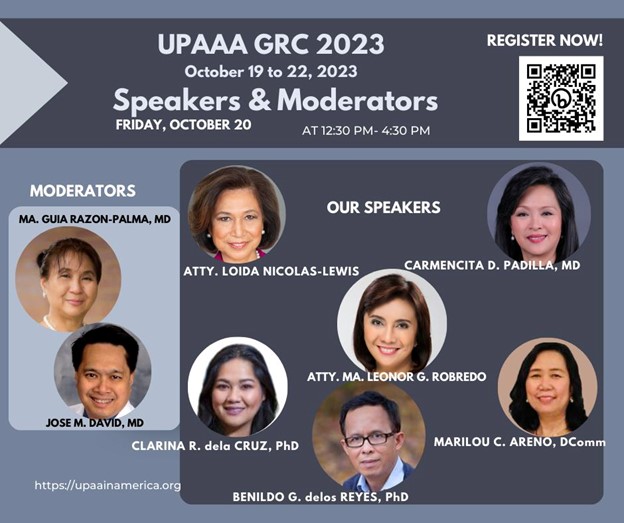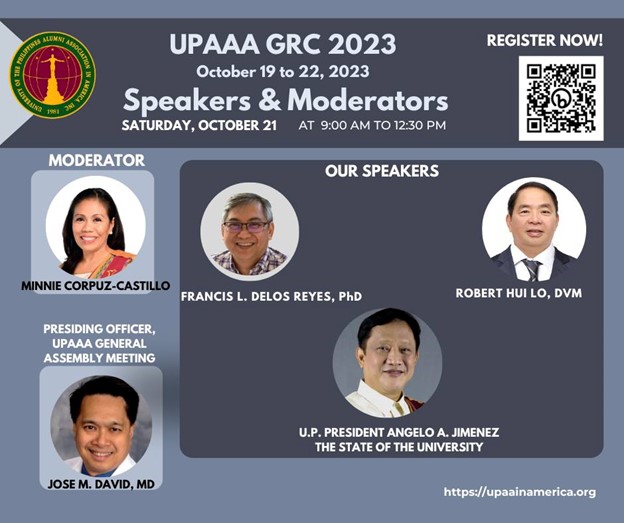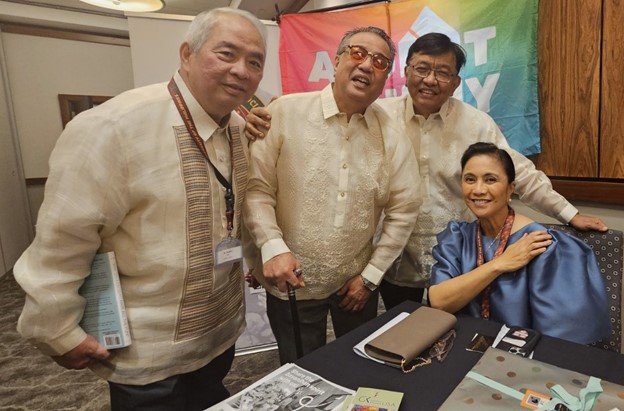 Tags In