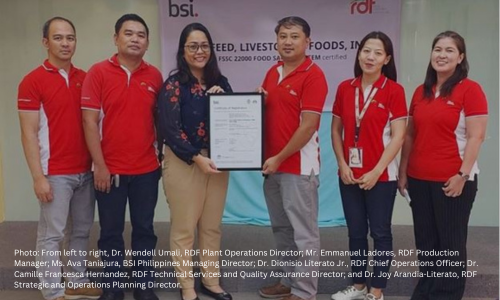 RDF is Food Safety System Certified Anew
RDF is Food Safety System Certified Anew | Porac, Pampanga – On its second year, the slaughterhouse and meat cutting plant of RDF Feed, Livestock & Foods, Inc.  located at Barangay Manibaug Paralaya, Porac in Pampanga have been assessed and determined to comply with the requirements of Food Safety System Certification (FSSC) for slaughtering of hogs and fabrication of chilled and frozen pork and beef primal.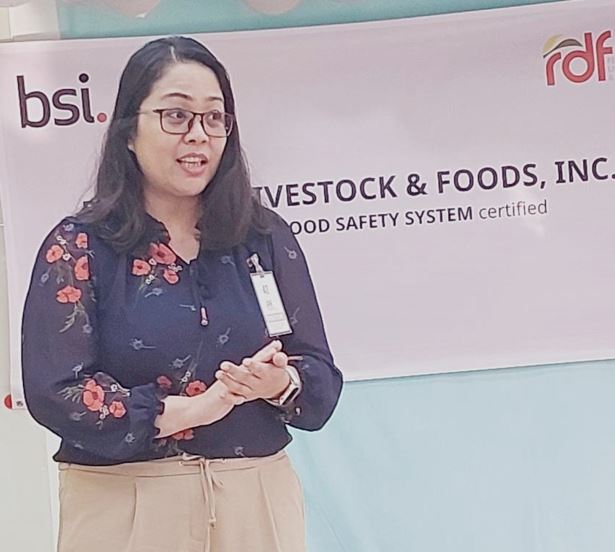 Ms. Ava Taniajura, who is the Managing Director of BSI Philippines, awarded the Certificate of Registration to the Food Safety Management Team of RDF led by Chief Operations Officer, Dr. Dionisio A.  Literato, Jr. in a simple ceremony on October 6, 2023.
Dr. Literato underscored the company's commitment to providing only the freshest, cleanest and safest meat products. For him, the certificate is a testament to the unwavering dedication   of management and employees to RDF's vision, "To be the Authority in Quality." He added, "Our journey does not end here; in fact, it has just begun.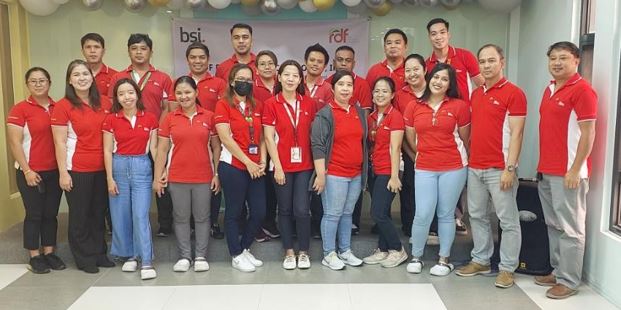 Food safety is a continuing process, and this certification serves as a reminder of our duty to maintain and improve our standards. We must stay vigilant, adapt to new challenges, and ensure safe food production, so we can strengthen consumer trust and loyalty."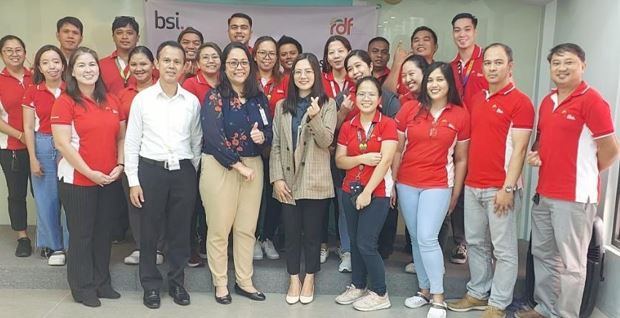 The Food Safety System Certification is a milestone achievement for RDF as it celebrates its 35th year on October 15.
Founder and CEO Dr. Robert H. Lo established RDF in 1988 as a poultry contract grower for giant integrators.
GALLERY
About RDF
RDF Feed, Livestock & Foods, Inc. or simply, RDF, is a company-owned and company-operated agri-food enterprise based in Pampanga, Philippines. RDF manages its own modern poultry and swine farms and industrial facilities such as feed mill, slaughterhouse, meat-cutting and meat processing plants, restaurants and a chain of Fresh Options meat shops.
At RDF, quality is a way of life. The company believes that continuous innovation and creativity in all of its processes will lead to business growth and development. Through this, it can fulfill its mission of providing high-quality fresh meats and value-added food products that adhere to global standard for food safety. Learn more at www.reddragonfarmph.com.
Tags In