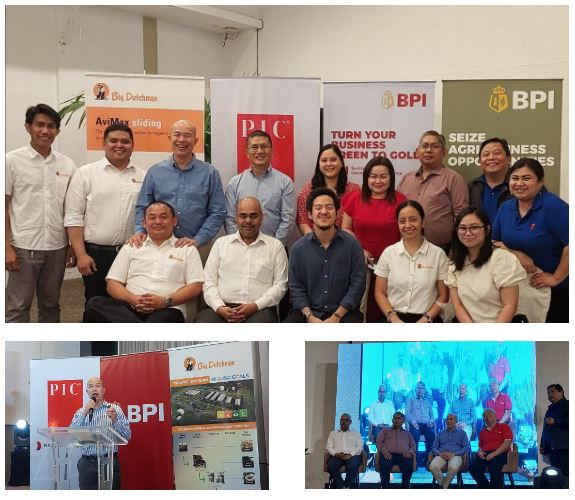 Partners for Sustainability and Growth: BPI Partners with PIC and Big Dutchman to Promote Sustainable Livestock Farming
RDF | Partners for Sustainability and Growth: BPI Partners with PIC and Big Dutchman to Promote Sustainable Livestock Farming | As part of its celebration of Sustainability Awareness Month (SAM) last June, Bank of the Philippine Islands (BPI) conducted a hybrid learning event with and through the support of PIC Philippines, Inc., its long-time partner in the swine industry, Big Dutchman Agriculture Phils., and United Broiler Raisers Association (UBRA).
Aptly titled "Green and Beyond: Best Practices in Sustainable Livestock Production", the seminar intended to encourage industry stakeholders, current players, and prospective investors to practice sustainable farming in both the poultry and swine sectors.  Two hybrid (on-site and online) sessions were held – Pampanga and Davao – to maximize reach and leverage.
PIC Philippines President and General Manager Vino Borromeo and PIC Global Director for Product Sustainability Banks Baker jointly shared Genus PIC's efforts, progress, and contribution towards sustainable pig farming in their discussion entitled "Achieving Sustainable Food Production through Genetic Improvement and Animal Breeding Technologies".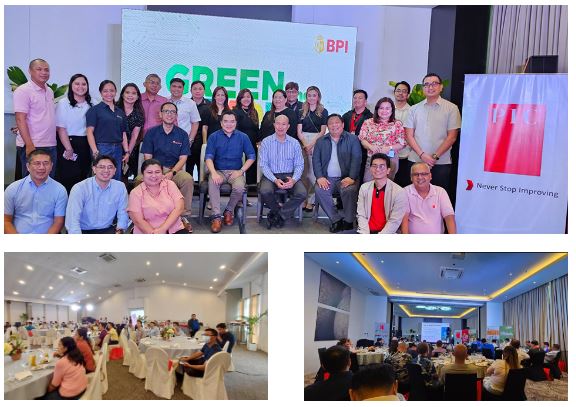 To address the poultry industry players in the audience, "Sustainable Poultry Farming: What the Farmers Need to Know" was discussed by Dr. Robert H. Lo, Founder and Chairman of RDF Feed, Livestock and Foods, Inc. for the Pampanga session and by Dr. Karl Pineda, Senior Agriculturist of the Department of Agriculture for Region XI, for the Davao leg.
Big Dutchman, for its part, Mr. Devan Krishnan, Product Manager for Business Development in Asia, offered innovative solutions to waste management through its presentation of "Best Practices in Sustainable Waste Management."
To cap off the afternoon learning session, BPI Consultant for Sustainable Energy Engr. Silverio Navarro Jr. gave an interesting presentation on "Maximizing Profitability with Sustainable Energy".
While seeking productivity improvements and growing business profitability, responsible and progressive companies are implementing sustainability programs in their operations as part of their contribution to the Sustainable Development Goals (SDGs) of the United Nations.  It is only through collective efforts and implementation of these sustainable practices that we can attain a sustainable future for the livestock industry and the planet as a whole.
#PartnersForSustainabilityAndGrowth
#PIC Events
#NeverStopImprovingSustainability
#GreenAndBeyond